Dual Language Education and the World We Live In Today – Dual Language Education or DL Education is a new educational system introduced in the world today and it has been gaining more attention than ever before. This is due to its ability to help children learn two languages simultaneously, without having to spend much time or money on it.
The idea of dual language education has been around for quite some time. Back in the day, there were two schools of thought when it came to bilingual education. One side believed that the best way to teach a child was in their native language, while the other side felt that learning a second language would be a great advantage for students.
Today, the pendulum has swung far away from the first side. Most schools today are teaching kids only in English. However, there are still many parents who believe that learning a second language is an important life skill.
If you want to learn more about dual language education and how it relates to the world we live in today, read on.
As a parent, it's really important to learn as much as you can about the world around you. Your kids are going to live in this world, and it's your job to make sure they grow up to be informed citizens who can contribute to the community in meaningful ways.
Dual Language Education
Dual language education is an ideal way of promoting globalization. By teaching children in two different languages, they are able to learn about two different cultures, which ultimately makes them better global citizens.
As a parent, I'm constantly trying to find a way to make the world a better place for my family. I believe that by exposing my kids to different cultures and languages, I'm helping them develop empathy and compassion.
Language Learning
Learning a second language can be really hard. There are many factors that can impact how well you're able to learn, and most of these factors are outside of your control.
However, there are a few things that you can do to increase your chances of success.
Learn to speak a second language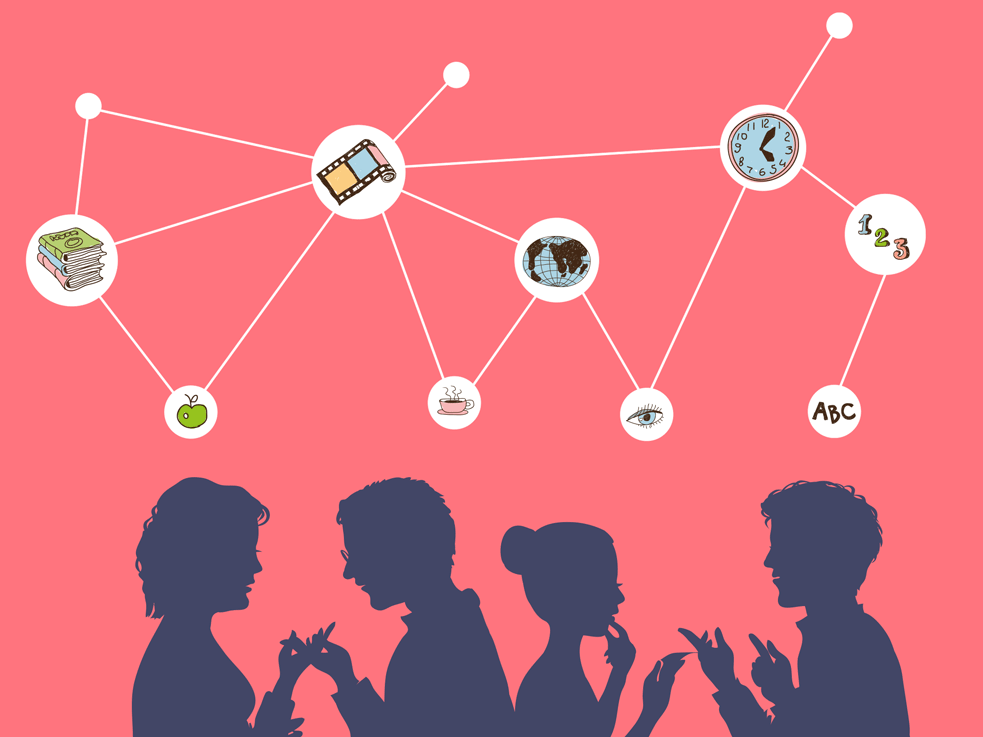 There are several reasons why learning a second language is so beneficial. First, speaking multiple languages allows you to understand the cultural norms of a country or region, which can help you interact with others in a way that is mutually beneficial.
Second, learning another language helps you think critically, as you are forced to learn how to articulate your ideas in a different way.
Third, learning a second language can help you excel in school. While it might not seem like it now, speaking another language will be a major asset as you progress through your academic career.
So, how can you go about learning a second language?
Start with a language that you already know
The best way to learn a second language is to start with the one you already know. If you know Spanish, then learning French is a breeze. If you know English, then learning Mandarin is just as easy.
However, if you don't know the language you're trying to learn, you're in for a lot of pain. This is because learning a second language is much harder than learning a first.
That's why it's so important that you choose a language you know well.
Find a good language partner
Another great way to learn a second language is to find someone who speaks that language and then work together to practice your conversations.
While this method might seem a bit daunting, it's actually a lot of fun, and it can be an effective way to learn a second language.
After all, if you're having fun, you'll be more likely to stick with it and remember the lessons you're learning.
Learning Foreign Languages
Whether you're thinking of learning a foreign language for your kid, for your own sake, or both, there are many benefits to learning another language. Here are just a few of the reasons why learning a foreign language is so beneficial:
You'll be able to understand the world better.
Learn a new skill that will make you more employable in your field.
Learn how to communicate with different cultures.
You'll learn to think critically.
You'll develop an ability to multitask.
You'll increase your vocabulary.
Learning a new language is an excellent way to meet new people.
Language Learning for Kids
Language learning is a great way to encourage children to learn about other cultures and languages. Learning a new language can be a fun and exciting experience for kids.
The key is to start early, and it doesn't matter whether you're speaking a foreign language or your own.
Kids love being able to communicate with others, and they often pick up more than we think.
Frequently Asked Questions(FAQs)
Q: What was your first experience with a foreign language?
A: My first experience with a foreign language was when I studied abroad at Universidad Francisco Marroquin in Guatemala. I had been studying Spanish since my freshman year of high school, so I took Spanish classes throughout college. When I went abroad, I was really surprised by how easy it was to speak English because of all the time I spent learning the language.
Q: What was your first job after graduation?
A: My first job after graduating from Northwestern University was working as an assistant director at the Illinois Renaissance Festival in DuPage County, Illinois.
Q: What would you say are the benefits of teaching a foreign language in a dual language program?
A: One of the greatest benefits of learning a second language is the ability to connect with people from other countries.
Q: How has being a part of the LASD impacted your life?
A: Being a part of the LASD has given me opportunities to meet great people and has allowed me to learn about other cultures. I am honored to represent the State of California.
Q: If you could give a message to other students who are considering joining the LASD what would it be?
A: "Make sure you are ready before you join because the journey you take on when you are in the military.
Myths About – Dual Language Education and the World We Live In Today
1. Children who are not taught in their native language will forget it when they go to school.
2. Only native speakers should be educated.
3. Dual language education is too expensive.
4. It's not that important to be fluent in both languages.
5. Dual Language Learners should not be forced into one particular language.
Conclusion
The U.S. has one of the world's largest dual language education programs, and is currently the largest producer of foreign language teachers.
The results are obvious – we're a global superpower, and we're only going to continue to rise. As a matter of fact, our population is expected to grow by more than a third in the next 20 years, and we need people to communicate with each other effectively in order to sustain that growth.
That being said, I think it's important to consider what dual language education means for the future. The most important thing to realize is that in many countries, the number of native speakers is decreasing.
This is true in Germany, Spain, Poland, and many other countries, where many children are learning English in their first years of school. As a result, many countries are beginning to rethink the way they structure their school systems, and dual language education is playing a key role.